The Power of
I AM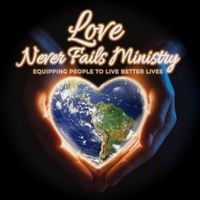 A ZOOM Bible study on the Power of I AM with Danielle Cavarlho.
Tuesday's beginning September 19th (21 weeks) at 6:30pm for Men & Women.
A recording will be posted for those that can not make that time.
This course offers a practical tool that will help you harness the Power of I Am and become who God made you to be- an amazing, original masterpiece chosen by the Most High God to do great things . It offers the same encouragement in daily doses supplemented by inspirational and thought-provoking material. You will find a wealth of scriptures, inspirational quotations, selected stories, prayers and points for contemplation. All are provided to engage you in a process of reflection that will enhance your faith and help you to rise to a new level of being your best.
You will learn 19 powerful "I AM's for your life that will help you reach the highest level of your destiny!
Meeting ID: 858 3595 3347
(Download the Zoom app on your computer, tablet or phone from the app store)