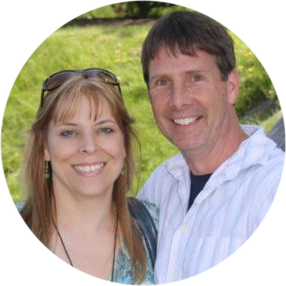 Pastor John Sanborn is the founding pastor of Faith Alive Christian Fellowship in the beautiful Lakes Region of New Hampshire. Along with his wife Deborah of 25 years, they pastor a Word of Faith Church, teaching the uncompromising Word of God to a growing congregation. Faith Alive began as a home ministry in 2006. In October of 2008 Faith Alive began meeting at the High School in Laconia and opened the doors to the Lakes Region.
Two of the greatest emphases at Faith Alive are the importance of the written Word and the necessity of being led by the Spirit. Their heart is to see the lost saved, the sick healed, broken hearts restored and the discouraged empowered to victory. Their vision is to teach the uncompromising Word of God to the Lakes Region of New Hampshire and beyond.
Over the years Pastors John and Deb have worked in the local church as youth and young adult leaders before being called to full time ministry. In 1995 The Lord spoke to Pastor John at a Creation Music Festival in Pennsylvania and told him he was called to teach. At that time this did not seem at all possible to Pastor John but he knew it was God speaking to him. He is now walking in the fullness of the vision God had for him.
Pastors John and Deb have 5 adult children and 11 grandchildren. Growing up in Laconia in a Christian home, Pastor John understands the importance of raising a family through Christian values and enjoys teaching others those values as well.
They both have a love for God's Word and a desire for the Body of Christ to rise to their greatest potential through practical application of God's Word in their everyday lives. His teachings bring a clear, simple understanding of biblical truths with an emphasis on walking in victory and knowing what your Kingdom rights and benefits are to help you succeed in every area of life.