The Power of
I AM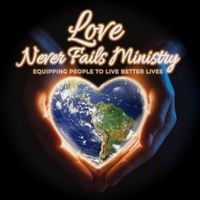 A ZOOM Bible study on the Power of I AM with Danielle Cavarlho.
Tuesday's beginning September 19th (21 weeks) at 6:30pm for Men & Women.
A recording will be posted for those that can not make that time.
This course offers a practical tool that will help you harness the Power of I Am and become who God made you to be- an amazing, original masterpiece chosen by the Most High God to do great things . It offers the same encouragement in daily doses supplemented by inspirational and thought-provoking material. You will find a wealth of scriptures, inspirational quotations, selected stories, prayers and points for contemplation. All are provided to engage you in a process of reflection that will enhance your faith and help you to rise to a new level of being your best.
You will learn 19 powerful "I AM's for your life that will help you reach the highest level of your destiny!
Meeting ID: 858 3595 3347
(Download the Zoom app on your computer, tablet or phone from the app store)
Lakes Region Healing Rooms –
2nd Saturday of each month
10:00am – Noon
Stop by 72 Primrose Drive, Laconia (No Appointment Needed)
2nd Saturday of each month
Your prayer needs may also be submitted by emailing us at
lakesregionhealingrooms@gmail.com
It is our privilege to lift each need to the Lord.
If you are sick or in pain and in need of physical healing or a miracle – please come!
Mark 5:25 "If I can just touch the hem of his robe, I will be healed." The women pressed through the crowd and reached out to Jesus in faith, and she was rewarded with a divine release of power from the Son of God into her life. Jesus didn't just heal this women physically through. She was freed from her suffering in her body, but Jesus wanted to touch her soul as well. She did touch Jesus that day, and He touched her as well. He touched her more deeply than she had ever imagined.
Lakes Region Healing Rooms are open to the public on the 2nd Saturday of each month from 10:00 am – noon to agree with you for a full restoration in your body. This is on a first come, first serve basis and every prayer is free, private and confidential All are welcome! 72 Primrose Drive South, Laconia NH
SOZO is the greek word translated "saved, healed delivered". The SOZO ministry is a unique inner healing and deliverance ministry in which the main aim is to get to the root of those things hindering your personal connections with God the Father, Jesus and the Holy Spirit.
If you confess with your mouth Jesus is Lord and believe in your heart that God raised Him from the dead, you shall be saved. (SOZO) Romans 10:9
But Jesus turning and seeing her said daughter, take courage your faith has made you well. (SOZO) Matthew 9:22
And those who had seen it reported to them how the man who was possessed had been made well. (SOZO)Luke 8:36
SOZO Ministry is by appointment only and takes about 1-2 hour. All sessions are strictly confidential. To schedule your appointment either call 603-273-4147 or email sozo.faithalive@gmail.com. Donations are appreciated but not necessary.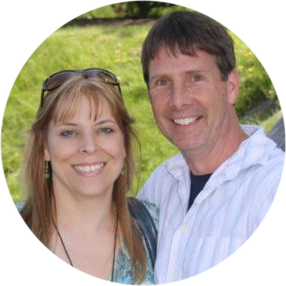 Pastor John Sanborn is the founding pastor of Faith Alive Christian Fellowship in the beautiful Lakes Region of New Hampshire. Along with his wife Deborah of 25 years, they pastor a Word of Faith Church, teaching the uncompromising Word of God to a growing congregation. Faith Alive began as a home ministry in 2006. In October of 2008 Faith Alive began meeting at the High School in Laconia and opened the doors to the Lakes Region.
Two of the greatest emphases at Faith Alive are the importance of the written Word and the necessity of being led by the Spirit. Their heart is to see the lost saved, the sick healed, broken hearts restored and the discouraged empowered to victory. Their vision is to teach the uncompromising Word of God to the Lakes Region of New Hampshire and beyond.
Over the years Pastors John and Deb have worked in the local church as youth and young adult leaders before being called to full time ministry. In 1995 The Lord spoke to Pastor John at a Creation Music Festival in Pennsylvania and told him he was called to teach. At that time this did not seem at all possible to Pastor John but he knew it was God speaking to him. He is now walking in the fullness of the vision God had for him.
Pastors John and Deb have 5 adult children and 11 grandchildren. Growing up in Laconia in a Christian home, Pastor John understands the importance of raising a family through Christian values and enjoys teaching others those values as well.
They both have a love for God's Word and a desire for the Body of Christ to rise to their greatest potential through practical application of God's Word in their everyday lives. His teachings bring a clear, simple understanding of biblical truths with an emphasis on walking in victory and knowing what your Kingdom rights and benefits are to help you succeed in every area of life.
FNY – FRIDAY NIGHT YOUTH: Every Friday night from 7:00pm – 9:00pm. A short meaningful message, games, food, fellowship and of course Jesus! 6th grade through 12th grade. All are welcome bring your friends.
Harvest Festival will be held Sunday October 29th after church
Craft Fair will be held Saturday, November 4th from 10 – 2pm
Cindy Black will be ministering Sunday, November 5th
Generations Conference November 5-8th with Joey & Kirsten Roberts, Ross Roberts, Cindy Black, Eric Pregrove
My First Visit?
O

ur services begin at 10:00 am and last for approximately one and a half hours. Every Sunday we worship for 30 – 40 minutes with a live band in a fun, energetic and sometimes intimate atmosphere. There is freedom here and you may see people with their hands raised worshiping (Psalm 132:2 Lift up your hands in the sanctuary and praise the LORD). The service is always Spirit led as our Pastor follows the leading of the Holy Spirit. There is dynamic and practical teaching of the Word that you can clearly understand and apply in your day-to-day life. The gifts of the Spirit are in operation each Sunday. Each week is a new experience with our God as He leads and directs us and knows what each one of us needs each time we gather! After service we have refreshments if you would like to stay.
What Should I Wear?
W

e want you to be comfortable when you visit, so wear what you're comfortable wearing. When you're at one of our services, you'll see a range of styles from jeans to suits. Casual or "Sunday best" . . . it doesn't matter. Come as you are!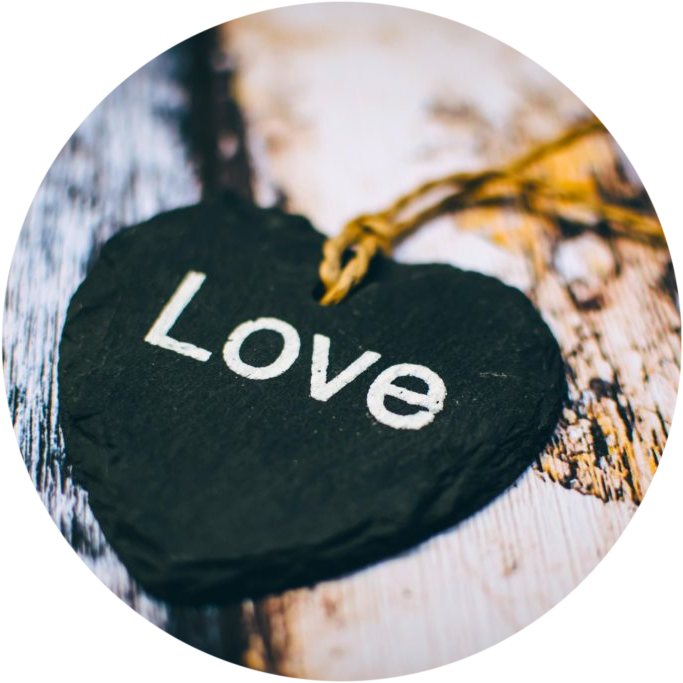 Where Do My Kids Go?
C

hildren ages 12 months through kindergarten should be brought to our secure classrooms located to the left of the entrance before church starts. You are welcome to peak in our windows outside the classes at anytime to check on your child. If your child is shy at first, no worries – we love children and you can always come to service until they are comfortable. Baby's under 12 months are welcome in service but we do offer a moms rooms to the left of our sanctuary which offers a private two way window and speakers so you can enjoy the service. There is a rocking chair, a baby swing and a changing table with supplies. Our 1st grade – 5th grade children's ministries are dismissed after our worship service. 6th grade and older will remain in service.
MINISTRIES
Our Mission: Is to teach and guide others on how to live victorious lives based on the promises in God's Word through teaching on faith, healing, gifts of the Spirit and our authority in Christ. To help people overcome the daily challenges of life and to live with all the blessings God has for them. We are here to equip people to take the gospel and love into the world and the Lakes Region of NH.
At Faith Alive we LOVE your children! We want your children to have a foundation that will help them be victorious in life! With the drugs and violence in the world we live today, we know YOU want your kids to grow up with good morals and have a moral compass to help them make good decisions when they get older. We want to help you raise successful children. Become a part of the Faith Alive Family!
MUSTARD SEEDS
12 Mos – 2 years
Attentive and caring volunteers will spend time nurturing and sharing God's love with your baby. You are never to young to have your spirit built up! They enjoy a short bible lesson, worship, playtime and sometimes a craft. Newborn – 12 months can stay with mom in service or enjoy service in our private mother's room.
KIDS CARNIVAL
Free to kids 12 and under
Faith Alive Christian Fellowship, will be holding their 13th annual FREE Kids Carnival Saturday, May 21, 2022 from 10:30 am – 3:00 pm. The carnival is FREE for all kids 12 and under. This event will be held at FAITH ALIVE, 72 Primrose Dr., Laconia NH. There will be carnival games & prizes, face painting, 4 inflatable's, popcorn, snow cones, ice cream truck and more all free to the public! And of course Comedian Rev. John Tasch will be back!!
VICTORY KIDS
1st – 5th Grade
Class time focuses on delivering the power of God's Word by showing kids the victory they have in Christ. Children learn how to talk to God and apply the Gospel to their everyday lives and make an impact on others. Along with games, crafts and fellowship they will learn to make wise choices that will build lasting friendships.
Friday Night Youth
6th – 12th Grade Every Friday Night at 7pm. Dinner is served
It is our desire to provide a fun-filled atmosphere that will provide a fun, creative learning environment to help build long lasting friendships in Christ.This is a place where they are heard and accepted into a spiritual family that will not judge them. We want to respond to the social and spiritual needs of our youth by providing them fun programs, activities and events that will allow them to express their faith through their own words.
.
WOMEN AND MENS
Women and Mens Groups
Women's and Mens groups to gather each week to do different activities. Stay tuned for more info!
DISCIPLESHIP CLASS
Each Sunday at 9:00 am
This class meets each Sunday at 9:00 to go over the basics of the believer. Topics such as Basic Discipleship and the Believers Authority are being discussed. There is a workbook and homework to go over during the week. You will be given photo copies of each weeks lesson or you can choose to purchase the workbook for $35.
PRAYER
Wednesdays at 10:30am
Wednesdays at 10:30am. We gather at Faith Alive, 72 Primrose Drive South, Laconia NH to intercede for the church, the community and other needs as the Holy Spirit leads us to pray.
MIRACLE SERVICES
And Free Dinner
We believe that God is still performing Miracles and we have seen dozens of miracles through the teaching and laying on of hands. Are you or someone you know addicted, depressed, sick? Come to a Healing and Miracle service and experience the power of God to heal your body every time.
See events section for our next service.
KIDS CARNIVAL
Free to kids 12 and under
Faith Alive Christian Fellowship, will be holding their 13th annual FREE Kids Carnival Saturday, May 21, 2022 from 10:30 am – 3:00 pm. The carnival is FREE for all kids 12 and under. This event will be held at FAITH ALIVE, 72 Primrose Dr., Laconia NH. There will be carnival games & prizes, face painting, 4 inflatable's, popcorn, snow cones, ice cream truck and more all free to the public! And of course Comedian Rev. John Tasch will be back!!
Bringing God's Word to the Corners of the World
click the "watch icon" to see the video
Apr 18, 2020

04-17-20 Count It All Joy

Apr 16, 2020

04-16-20 Boost Your Immune System

Mar 6, 2019

Jeremy McKeen

Feb 27, 2019

God's Peace

Feb 24, 2019

How To Know Your Calling

Feb 20, 2019

Communion – Jeremy McKeen

Feb 17, 2019

Know Your Destiny

Feb 13, 2019

Knowing You Are In Faith

Feb 10, 2019

Psalm 91 P2

Feb 10, 2019

Psalm 91 P1

Feb 6, 2019

The Power of Your Words P3

Feb 3, 2019

Confidence

Jan 30, 2019

The Power of Your Words P2

Jan 27, 2019

The Power Of Your Words

Jan 16, 2019

Jeremy McKeen

Jan 16, 2019

Jeremy McKeen

Jan 13, 2019

Seize The Vision P2

Jan 13, 2019

Seize The Vision P1

Jan 2, 2019

Jeremy McKeen

Dec 30, 2018

Finding Your Destiny
Faith Alive Christian Fellowship
72 Primrose Drive
Pastor: John Sanborn
Email: pastorjohnnh@gmail.com
Email us your questions, comments or PRAYER REQUEST